Connect with DZOFILM and be our lucky winners!
4-14-2023
Booth# C6747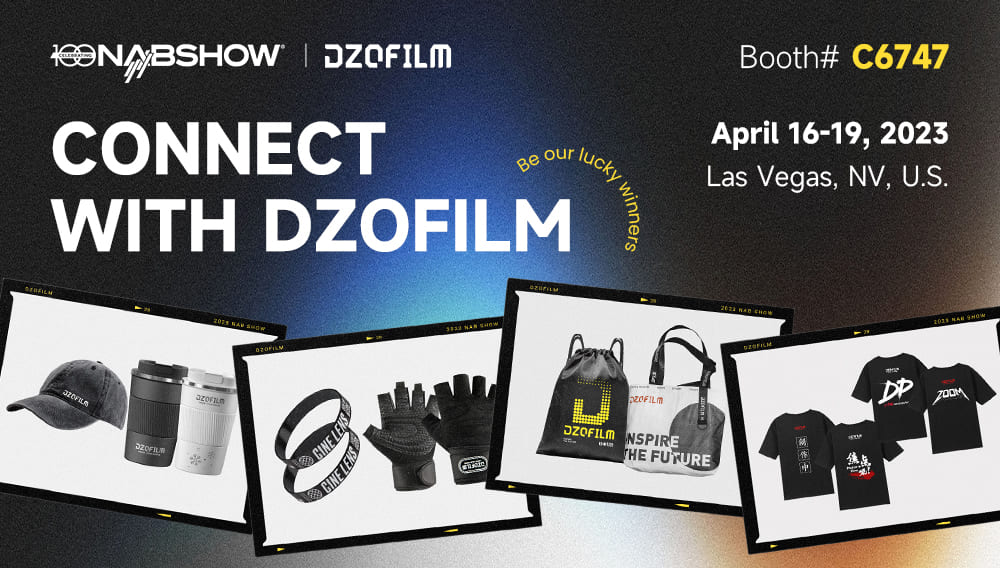 DZOFILM sincerely invites you to visit our booth at NAB show and we have two exciting activities for you to enjoy:
1. Leave a Polaroid photo at our booth as a precious memory.
2. Choose one of the following options to complete and receive a gift:
Follow our IG (https://www.instagram.com/dzofilm/) and receive a wristband.
Follow DZOFILM, comment on and like our IG's pinned post, and receive either a pair of gloves or a drawstring bag.
Follow DZOFILM and take a photo of our NABShow booth and post it on IG or Story with the tag #nabshow and @DZOFILM to receive either a bucket hat or a coffee mug.
Follow DZOFILM, take a photo of our booth and post it on IG or Story, @DZOFILM, and tag two friends in the comments of our IG pinned post to receive either a T-shirt or a DuPont paper bag.
Activity starts from April 16th to April 19th.
*Quantities are limited and available on a first-come, first-served basis. We look forward to seeing you at our booth!